Write a Review
Share your experience in Alaska with others.
We appreciate your feedback and thank you for taking the time to share your experience with others. Writing a review gives you a chance to voice your opinion and share it with others. You can help others make informed decisions by sharing your experience.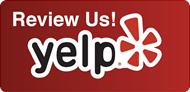 Share a Review
Write a review about your tour experience on your Cruise Line Shore Excursions Page. Select the appropriate Cruise Line link below to submit a review about your Shore Excursion. Follow the instructions for your Cruise Line.